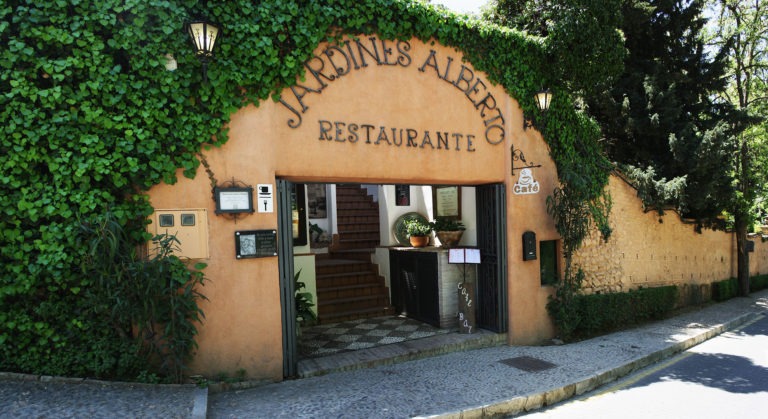 History of the restaurant
The Jardines Alberto restaurant is located in Carmen where the 19th century painter Ramón Carazo lived.
Alberto Carazo, son of the famous artist, adapted the Carmen in the 1950s as a party hall with flamenco tablao, being one of the pioneers in Granada and receiving the Prize for Tourist Merit in 1967, awarded by the then Minister of Information and Tourism Mr. Manuel Fraga Iribarne. In 1985, the Carmen became a restaurant with a garden and three terraces overlooking the walls of the Alhambra.
Since 2005, the children of Alberto Carazo and grandchildren of the well-known painter, run this restaurant where you will always be welcome.
Biography of the painter
Ramón Carazo was a painter from Granada at the end of the 19th century (1896-1936), and is considered one of the masters of the Spanish portrait. He studied at the Fine Arts Academy of San Fernando (Madrid).
Carazo was an artist who belonged to the academic circle of early 20th century Granada, a school that was characterized by his portraits, especially of picturesque and popular characters.
He was a disciple of José Larrocha and Cecilio Plá and a contemporary of Francisco Soria Aedo, Mariano Bertuchi and Rodríguez Acosta.